"This totally sucks"
"This is weird."
"Are they smiling?"
"Is this working?"
"Why am I doing this???"
All of those questions were racing through my brain five minutes into my first presentation at the ATD (Association for Talent Development) Conference in Salt Lake City last week.
I rarely get nervous speaking on stage these days, but last week – totes nerves!
Everything was different this year. What is normally a conference attended by 10K+ talent development professionals, this year was barely a couple thousand, all masked attendees. You wouldn't even think it was that many, the giant ballrooms were largely unfilled, the chairs were spaced six feet apart, and it felt AWKWARD as a speaker.
Honestly, it seemed awkward for everyone at first. How do we do this again? Is this…okay?
My time slot was the opening act of the conference and it seemed like we all were a bit uncomfortable being around each other again.
(Many of you reading this were there…did you feel it too?)
And that feeling was exacerbated for me when I took the stage. It felt like something out of a dystopian sci-fi movie. Imagine standing there, speaking to symmetrical rows of faceless, quiet participants.
I swear this guy was in the audience staring at me…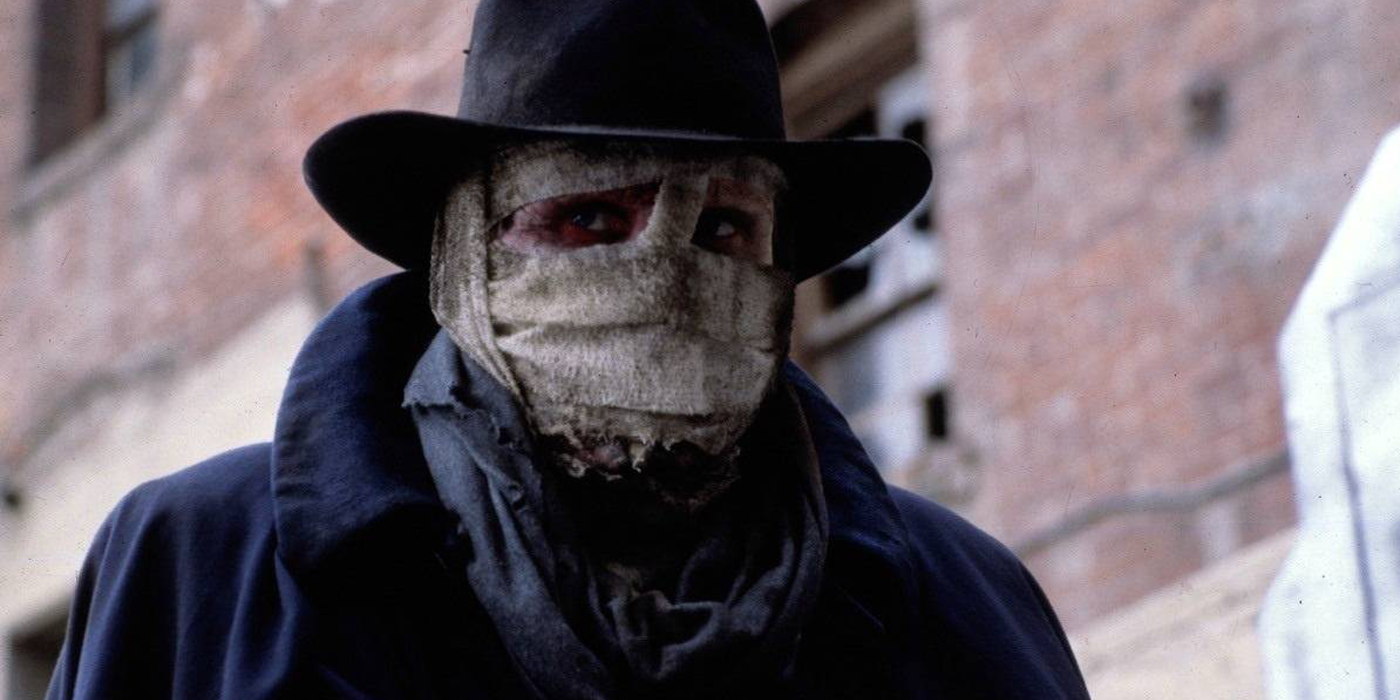 I MISS ZOOM!
"Seriously…did I just think that?"
I did. At least there I can see people's faces if their cameras are on, but here? This feels weird! What am I going to do?
I did what you do.
I did what those of you who attended in person did.
I showed up.
I did my job.
I can't see their faces, but they can see mine.
They braved the Delta variant, traveled from across the globe to learn at this conference, they chose to be in my session out of numerous qualified choices in this time slot…
I have to show up.
So I did. (guitar and all)
As we got further in, all that subdued audience energy began to morph slightly. We loosened up, had fun. It never reached the typical levels that I'm accustomed to (we laugh softer with masks on), but people engaged, a few joined me onstage (socially distanced), and the show went on.
And it was great.
And as people left the room, I was encouraged that numerous audience members stayed behind to chat, exchange info, you know…the normal stuff.
As I was packing up my guitar the last person in the room approached the stage and I heard a familiar voice say, "Rick, that was awesome as always!"
I thought, "Wait…who is that? …I think I recognize that forehead!"
It was my friend Alissa. I had no idea she was in the audience. I hadn't seen her since before Covid shut the world down. She had great things to say, we had a chance to catch up, which felt good.
And as the conference went on, my thinking shifted to…
…maybe this isn't so bad.
It wasn't, not at all.
It was just different.
A few days in, people were visibly more comfortable being around each other. Most everyone politely followed the mask and safety protocols during the event and I realized there were things I actually liked about this smaller, more intimate setting.
I had a chance to connect with other speakers that I've known for years but never had an opportunity to spend time with. I got to see some of my friends in action, lighting up the room with their presentations. I had an opportunity to have longer conversations than usual with some of you!
And I remembered something equally – if not more – important…
We are all in this together
And we are all just trying to figure it out.
We all have to show up for each other.
And we owe it to each other to extend a little grace, a lot of gratitude, to be responsible and get our vaccines so that we can all move the hell on from this Covid era.
To be there for each other. Even when it feels weird.
And sometimes, to remember that different is just that…different.
I couldn't see them during the conference, thanks to the masks, but I felt your smiles. I hope you felt mine.
And, if I didn't get a chance to tell you….you have a nice forehead.
Rick
Ps…HUGE thanks to the ATD staff and volunteers, the speakers, and the conference attendees. It was a fantastic event in very different times.
AND – to those of you who were there in-person at my sessions, THANK YOU!!!!
Still Rick.